Orange Storm + 1st Giveaway! (Gold & Rhinestone Peony ring!)
Ocean Drive braided drape tank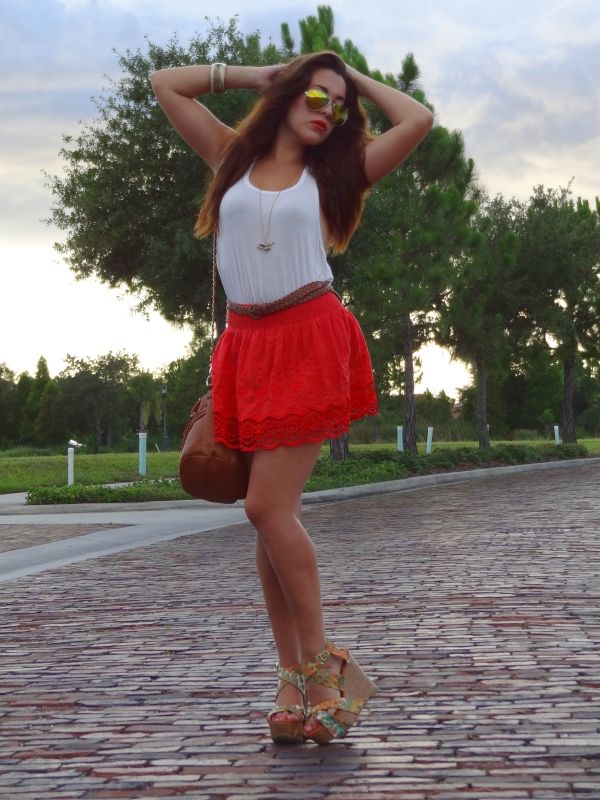 Orange floral embroidered skirt- Rachel & Chloe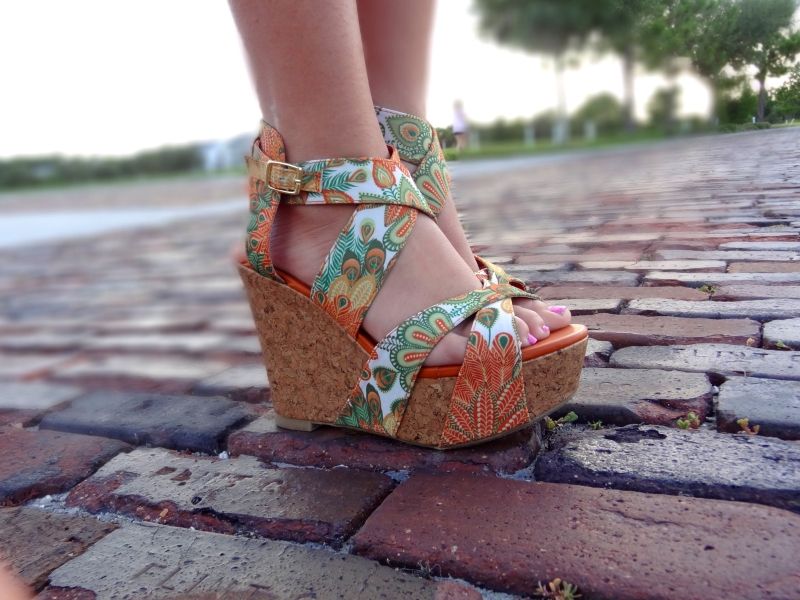 SODA Peacock Wedges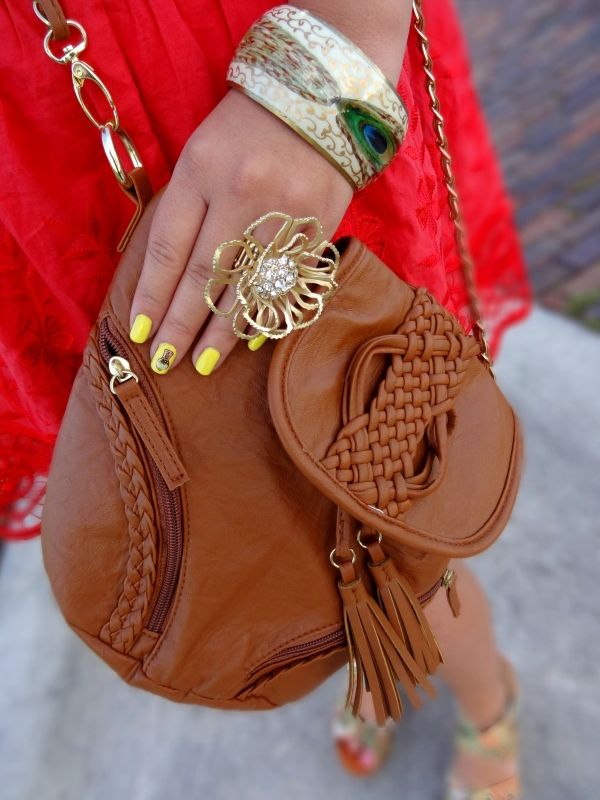 Waterlilly braided crossbody bag @ Urban outfittters / Icing Peacock bangle
first Giveaway
!
I got this gorgeous cocktail ring from one of my FAVORITE boutiques, Francesca's . They are an amazing store with everything from their own line of jeans, cute fedoras, colorful sundresses, amazing tops in every texture imaginable, and so many cocktail rings, wooden, beaded, stoned, and woven necklaces & earrings. They have a very boho meets classic preppy vibe, kind of reminds me of an anthropology with more color! They also have an online store, you can visit their website
here
:) The folks down at my local boutique kindly gifted me with this large gold & rhinestone floral cocktail ring. It's the first time a shop has actually offered me anything to show ( and even give away :) ) on my blog! So, I'm really grateful <3 You can't get this ring anywhere else, its not on their online shop it was only in their specific boutique :) Its a stretchy ring, anywhere from a size 6 to a size 9 finger, so it should fit most everyone, and its not the kind that squeezes your finger; its quite comfortable and sooo cute!
Follow this blog on Bloglovin or GFC
and leave a comment on this post with your Name and Email so i can contact the winner!
(Randomly chosen via RANDOM.ORG)
closes on July 2
(only open to US residents, apologies :( )
Now on to the outfit-- As you may have seen in a post of my previous shopping hauls, i finally got Peacock print wedges to add to my collection!! I don't really own much green, so instead i played off the orange on the pattern. This orange skirt i've owned for ages (i love the little floral embroidery at the bottom) so it went perfect with both the wedges and this amazing Peony cocktail ring! Im also excited to not only debut these wedges, but also this new bag that is my new babycakes <3 Its a Waterlily bag i got off the Urban Outfitters Online site, and i kinda splurged... but its okay cuz` i love him (all my bags are men, except a select dames ;). I'm obsessed with the fringe tassels and braided front flap. The strap is woven with gold chain which gives it instant chic-ness, and i love its front pockets too #Functionality <3 It was about to storm so i didn't get many good pictures but i kind of like how eerie the sky looks :) XO
JSN