GUNMETAL GALAXY
Romwe Galaxy leggings/ Forever Black embellished wedges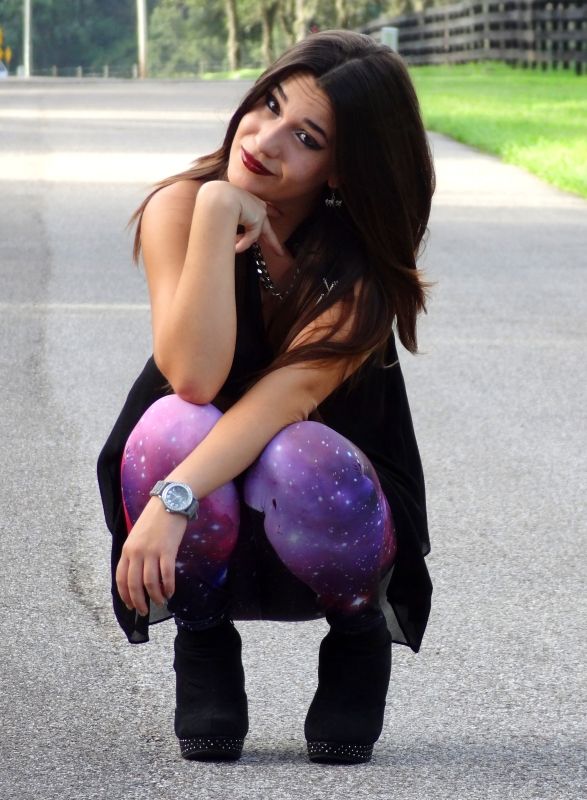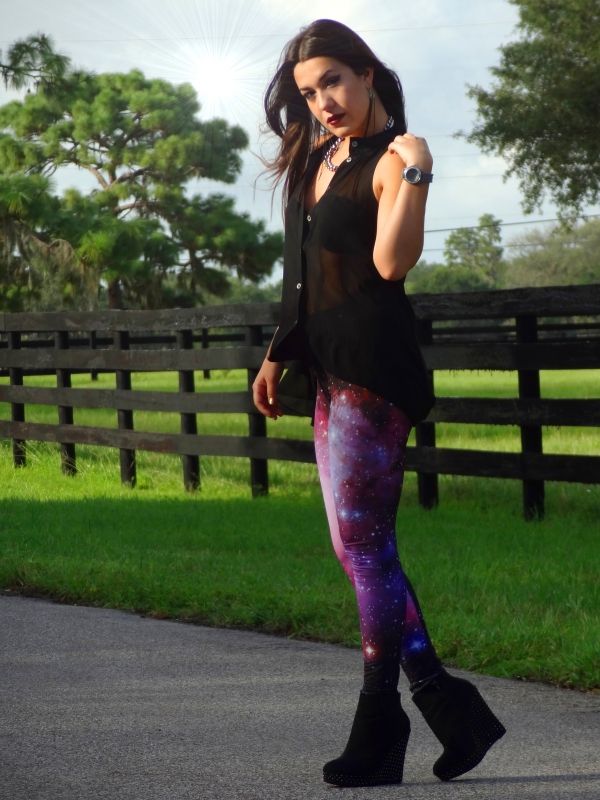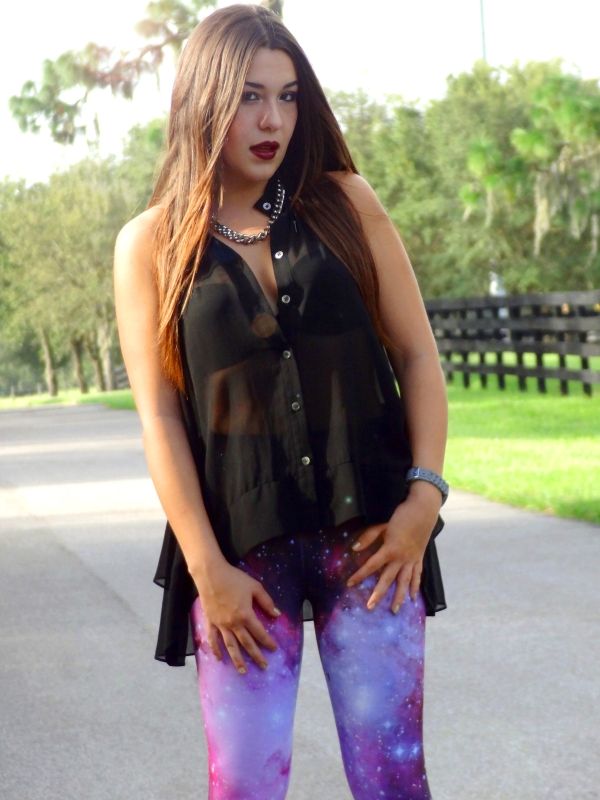 ASOS Sheer asymmetrical button up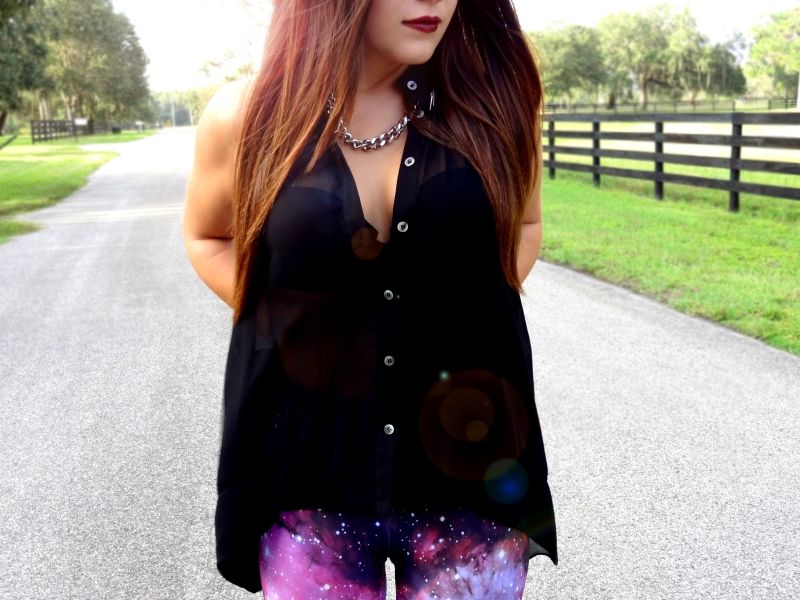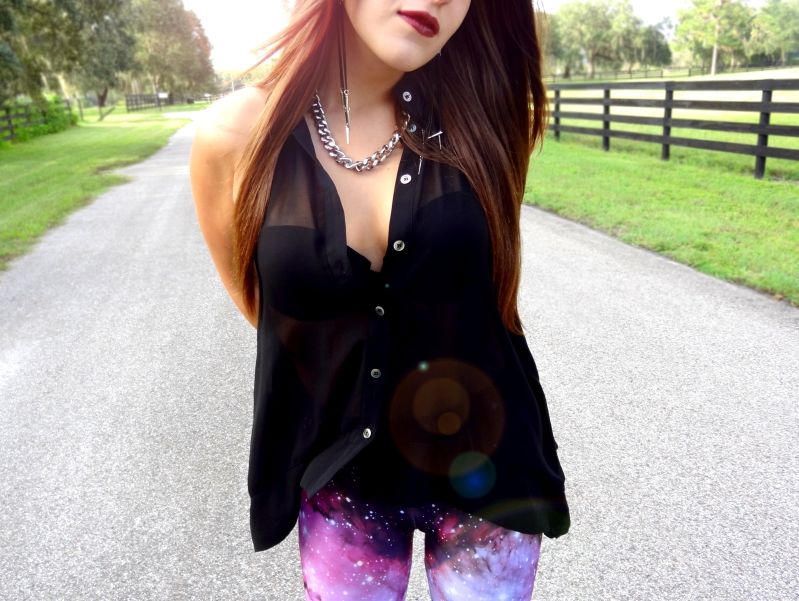 Silver chunky chain- GunMetal / Spiked dangly earrings- Francesca's
So have been waiting for how long now for Shopping money to come in?! And just when I'm about to cry because I cant buy me's a pair of amazing galaxy leggings for another week, I actually won a pair from Romwe.com! It just one of those trends you gotta jump on the bandwagon for! If you haven't seen it yet, Romwe does a 20 leggings giveaway everyday on their Facebook page! HERE:
ROMWE FACEBOOK GIVEAWAY
All you have to do is like their page, leave your email on their post, and sign up on Romwe.com! You have to check it out, it I was so psyched when I won. They came in the mail a few days ago but as with Hurricane Issac, and all the Rain I haven't gotten a chance to take photos until now! I have two ways I really love to wear this trend, pictured here is the black sheer asymmetrical button up with silver spiked jewelry and embellished wedges. I love how the silver and sparkles bring the Galaxy leggings to life and play up the theme. By the way these leggings are so soft and super comfy, mine are a size S. The only thing is on me as a short lil thing, the material at the ankles got a little bunchy, but with ankle booties it was no problem :) On an unrelated note, August is almost over! This is crazy, I swear we were just finishing up finals and getting ready for summer, now I'm already on my second week of school! But of course, he in FL its just as hot as any Summer day and probably wont change until late september, so I got At least another month of Summer outfits to go! ( I secretly am SOOO fine with Fall coming and cooling me down ;) )
AH BY THE WAY- if you didn't notice, I'm kind of obsessed with a dark lip right now (especially with Fall RIGHT around the corner!!) I combined Nars lipstick in Matte, and Revlon "Plum" to get this dark reddish purple shade.
♥ Natalie